Lesson #9 - Can I help you?
News
Click on the gifs below to read the news stories that we will be discussing in class.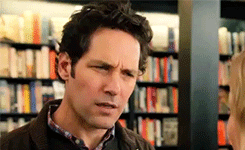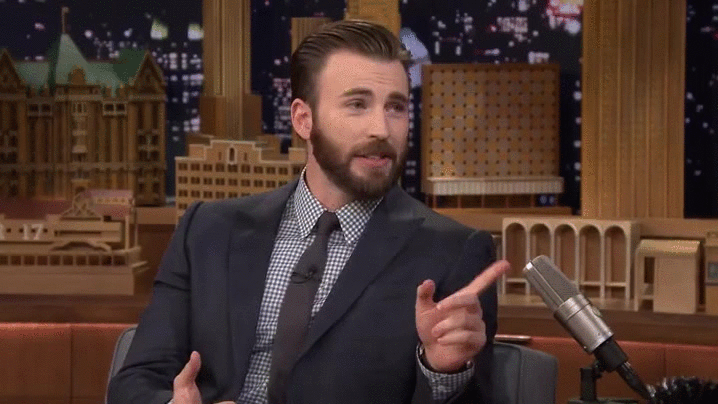 Discussion Question :
During class we will be discussing the question listed below. After practicing your oral response in class, please write up your written response for your homework. I will make corrections for you and send it back to you within 24 hrs.
Today's Grammar
Review and practice the following sentences.
A : Do you have anything you would like to share with me?
B : I've got a lot of things I would like to share.
A : You got a light?
B : I'm sorry. I don't got a light. I don't smoke.
A : Have you got any bullets?
B : I'm all out of bullets. We're out of luck.
A : You got a name?
B : Yes, I got a name. But, that's none of your business.
A : You got any change?
B : Yes, I have a quarter and a nickel. Here you go.


Grammar Practice
Look at the gif images below and make three sentences similar to the sentences above.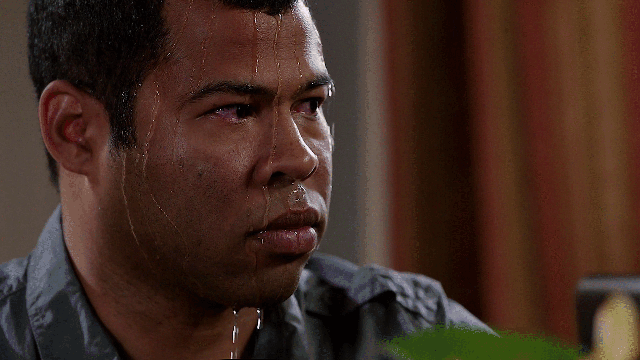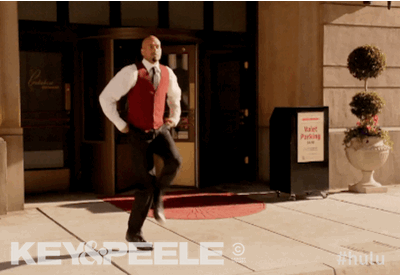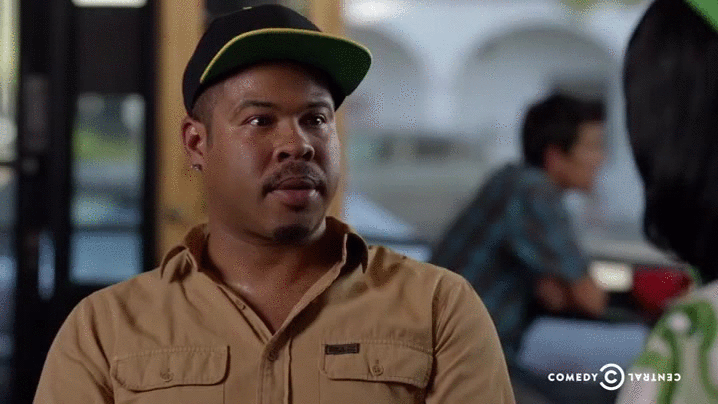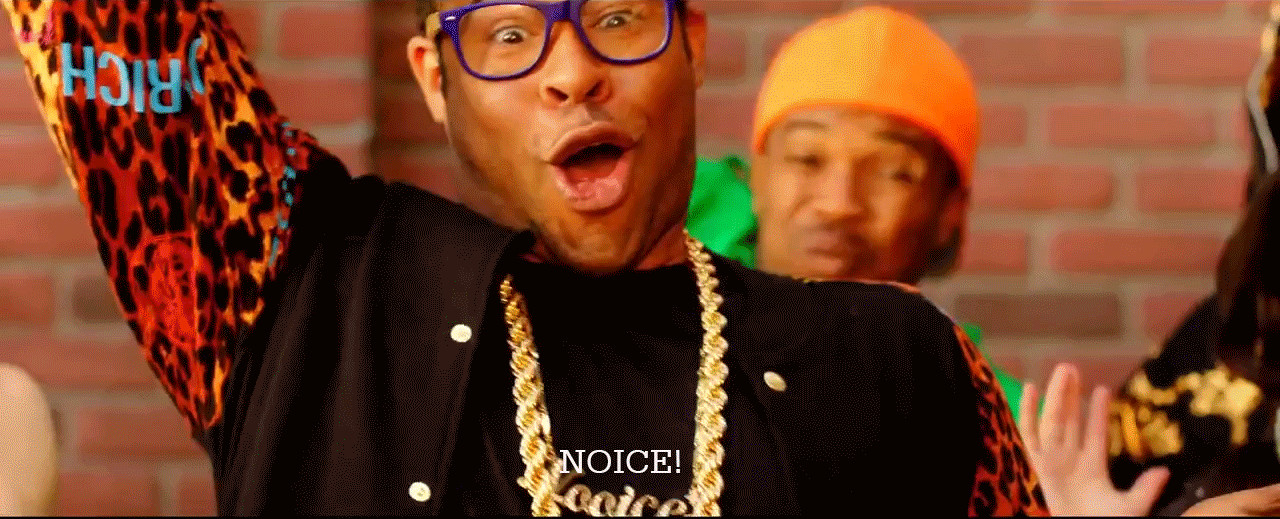 Reading Practice
Read the description below and then answer the questions.
Key & Peele is an American sketch comedy television series created by Keegan-Michael Key and Jordan Peele that was aired on Comedy Central. Both Key and Peele previously worked on Mad TV.[4]
Each episode of the show consists mainly of several pre-taped skits starring the two actors. The sketches cover a variety of societal topics, often with a focus on American popular culture, ethnic stereotypes and race relations.[5] Key & Peele premiered on January 31, 2012[6] and ended on September 9, 2015, with a total of 53 episodes, over the course of five seasons. A special entitled "Key & Peele's Super Bowl Special" aired on January 30, 2015.
Key & Peele won a Peabody Award and two Primetime Emmy Awards and has been nominated for various other awards, including Writers Guild Award, NAACP Image Award and 16 additional Primetime Emmy Awards in various categories.
(Source : Wikipedia)
Questions :
1.) What is "Key and Peele?"
2.) What topics does Key and Peele cover?
3.) What awards did Key and Peele win?
4.) Who are Keegan-Michael Key and Jordan Peele?
Movie Clip 1
Watch the movie trailer and then answer the questions.
Movie Clip Questions
1.) What kind of characters do Key and Peele play in this movie?
2.) What is the main conflict of this narrative?
3.) What is this movie about?
Movie Clip 2
Watch the movie clip and then review the dialogue.
Dialogue
A : Clarence I don't want you to see me like this. I look like Apollo Creed
B : Which rocky?
A : The one where he died.
B : Oh boy! Okay. Hang on. I'm going to be right there, okay?
A : Okay…
Oh, Can I help you?
Here you go. Go ahead. Drink some. It's just milk.
I swear. Look!
There. You just drink it because I drink it.
Oh, you're so hungry.
Ok, you need a bath.
Questions :
1.) Why is Peele crying?
2.) What kind of character is Key playing?
3.) Where did the cat come from?
4.) What will happen next?